Your browser is outdated and may not present the following contents properly. Please revisit this webpage using Chrome, Edge, or Safari.
Drone LTE Hardware
Drone X1 adds fast LTE connectivity to your vehicle, giving you fast and reliable access from your smartphone. Drone X1 can be installed as a standalone GPS tracking system OR as an add-on to an existing remote starter/alarm.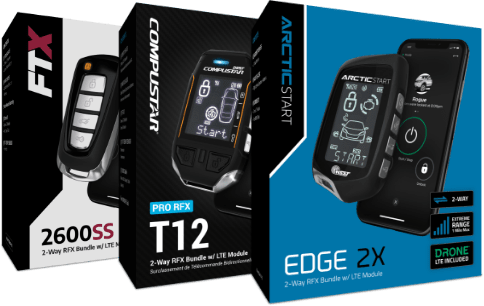 Buy a DroneMobile Bundle!
DroneMobile is now bundled with select remote starters from Compustar, Arctic Start, and FTX. (U.S.A. only) Contact your Authorized Dealer today to learn more!
How to Buy
Drone Accessories
Maximize the security and convenience of your DroneMobile system with any of the following accessories, also available at all authorized retailers.
Frequently Asked Questions
Will DroneMobile work with my vehicle?

How do I register my new Drone device?

Where is my DroneMobile serial number?