DroneMobile Blog
Is My Car Being Tracked?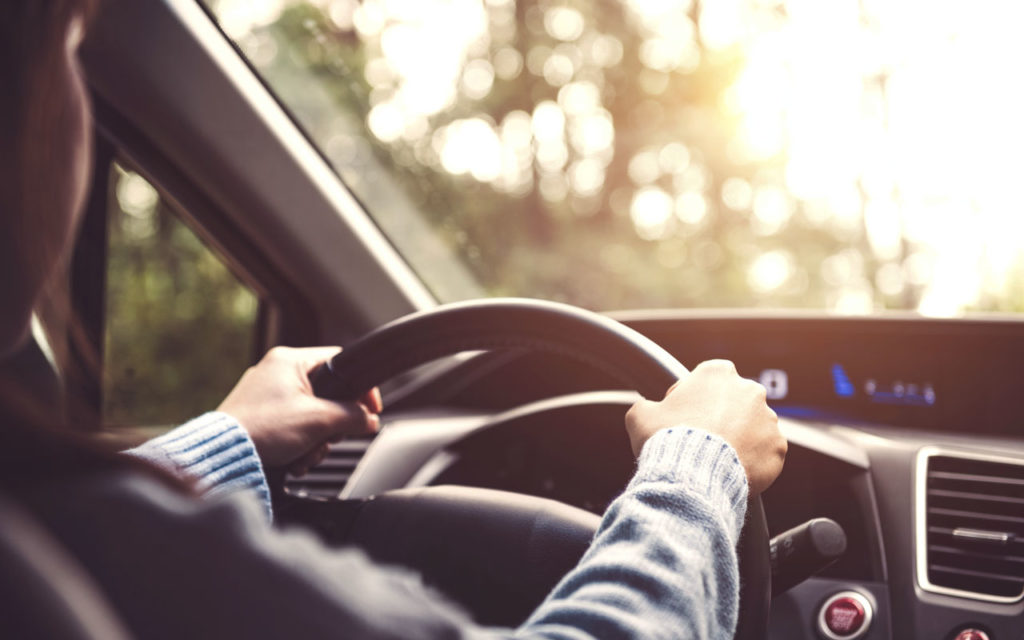 We at DroneMobile believe that tracking can be a vital source of peace of mind for all vehicle owners that want to know that their cars, families, and/or employees are safe. That being said, we also believe that it is important to understand how your vehicle and driving behaviors are being tracked and monitored.
In this article, we will cover the different ways your vehicle and driving behaviors may generally be tracked and monitored using OEM and aftermarket technologies:
Event Data Records
On-board computers, infotainment, telematics installed by OEM
Aftermarket tracking devices
Event Data Recorders
Event data recorders (EDRs), or "black box trackers", are defined by the NHTSA as "a device installed in a motor vehicle to record technical vehicle and occupant information for a brief period of time (seconds, not minutes) before, during and after a crash".
If your vehicle was manufactured after 1995, then YES, your vehicle most likely has an EDR that is monitoring your driving activity. However, by law, EDRs can only store data for a 20 second window around a crash event. All other driving data is purged and deleted.
OEM On-Board Computers, Infotainment, and Telematics
OEMs, or "Original Equipment Manufacturers", represent the large companies that produce the vehicles you drive today, such as Ford, Honda, Volkswagen, etc. It is estimated that 98% of new vehicles sold today now include some form of tracking technology pre-installed by your vehicles' manufacturer.
Is My Car Being Tracked?
If your vehicle was manufactured after 2010, then YES, your vehicle most likely uses some form of cellular and/or GPS connectivity to track your vehicle. These technologies benefit both you, the driver, and your vehicle manufacturer.
For you, it means an up-to-date navigation and infotainment experience. For your vehicle manufacturer, it means being able to collect aggregated and anonymized data about how their vehicles, at a macro-level, are being used/driven.
Aftermarket Tracking Devices
If you purchased your vehicle new from an authorized dealer, then NO, your vehicle most likely does not have any aftermarket tracking devices installed.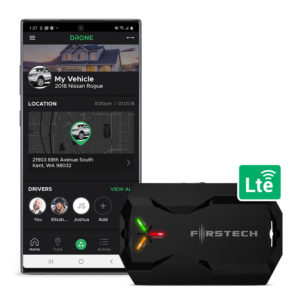 However, if you purchased your vehicle used/pre-owned, it is very important to inspect your vehicle inside and outside for trackers. The previous owner of your vehicle may have installed one for their own personal use and neglected to remove it from the vehicle. Equally, dealerships do not always identify these additions and may not remove them prior to selling the vehicle to you.
If you share a vehicle with another driver, it is also important to discuss with the co-owner what products are installed onto a vehicle, especially if those products add tracking capabilities. Products like DroneMobile give vehicle owners "family sharing" capabilities that allow multiple drivers to share visibility into a vehicle's whereabouts. This can be especially useful for monitoring teen or senior drivers in your family.
If you are purchasing a used vehicle in a private sale, and said vehicle has DroneMobile installed, the previous owner can now transfer the DroneMobile device to you. Please note: this action must be initiated by the previous owner, as DroneMobile cannot reassign devices to a new owner. Learn more about DroneMobile Vehicle Transfer >
Where are Tracking Devices Installed in My Vehicle?
In short, a tracking device can almost be installed anywhere - particularly if it is a self-powered, or battery powered device. However, most traditional tracking systems pull power from your vehicle's main battery.
Tracking devices installed at the OEM level are most likely securely embedded and cannot be removed without affecting other vehicle functions. However, there may be a "SIM" card that allows these devices to communicate wirelessly. We do not recommend removing this "SIM" card without first consulting your vehicle's manual or a knowledgeable technician.
Aftermarket tracking devices are generally installed in one of two places:
Near the OBD-II port - many cheap, over-the-counter GPS dongles plug straight into the OBD-II port and can be removed easily. Note: these dongles turn on/off with the engine, and do not maintain power while the engine is off.
Under the dashboard on the driver's side - solutions like DroneMobile are hardwired to your vehicle's main battery and the tracking device may be installed within your dashboard. If you are unsure how to access these spaces in your vehicle, we recommend scheduling a consultation with a DroneMobile Authorized Dealer. Find a Dealer >
Should I Get a GPS Tracker?
Adding a tracking device to a vehicle is a personal decision. Here are some of the main benefits of DroneMobile GPS Tracking for you to consider:
Find your car in seconds - Forget where you parked? Track down your car in second with the DroneMobile App.
Vehicle recovery - In the event of auto-theft, DroneMobile makes it easier to report your vehicle's current location to the authorities.
Family sharing for multiple-driver access - Give everyone access to the DroneMobile app so that everyone shares visibility into vehicle status.
Smart alerts for driving and vehicle activity - Set instant alerts for engine on/off, speeding, late-night driving, and more.
Peace of mind in knowing where your car is located - At the end of the day, if it is important for you to know where your car is at all times, DroneMobile GPS Tracking is the solution for you.
How DroneMobile Telematics Works >
How to Buy DroneMobile GPS Tracking?
DroneMobile products are sold and installed exclusively at Authorized Dealers. This is to ensure that the installation and activation of your DroneMobile tracking system is executed perfectly.
If your vehicle was used/pre-owned when you purchased it, make sure to request your installer to do a quick inspection for any previously installed aftermarket tracking devices. This way, your driving activity will be tracked by you, and you alone.