DroneMobile Blog
This Business Owner Uses DroneMobile to Keep Track of His Crew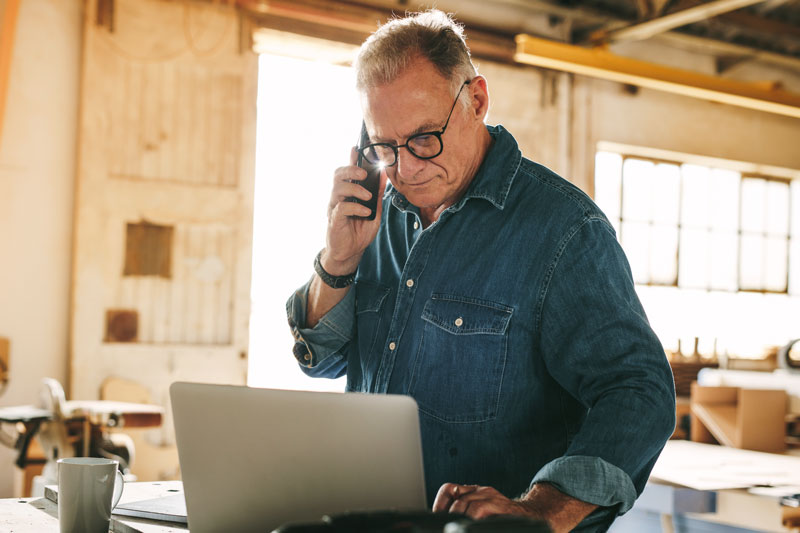 DroneMobile is helping many businesses take control of their fleet through our user-friendly app and powerful fleet tracking hardware. Over the last year, we've been developing features to give business owners and their employees the best experience possible. Some of the most popular business features include ignition alerts, turn-by-turn updates, driver monitoring, and GPS vehicle tracking. 
Check out one of our business customer stories below! If you'd like to learn more about how to use DroneMobile Business Features, check out this post: Our Top 3 Fleet Management Tools. 
---

"I use the Drone to determine how long my crew is at job locations…"
Recently, business owner Scott K. reached out to us to tell us about how he is using DroneMobile for his business, 
| | | |
| --- | --- | --- |
| | I use DroneMobile to determine how long my crew is at job locations for customer billing purposes and to keep track of time on maintenance jobs to make sure I am charging appropriately for the work being done. | |
DroneMobile Trip Reports make this sort of tracking simple! You can access Trip Reports through the DroneMobile app, or your account at accounts.dronemobile.com. To find out how long your team was at a specific job site, check the timestamp for when the vehicle's arrived and when they departed that location. 
| | | |
| --- | --- | --- |
| | I also use DroneMobile to track the vehicle location to see if I need to send another crew to help finish the day or if they are on schedule. | |
Vehicle tracking is especially great for keeping tabs on your team throughout the day. As Scott mentioned, you can instantly check your vehicle's locations through the DroneMobile app to make sure your team's running on schedule. Tracking for business owners like Scott isn't just an assets protection tool, it's a way to provide better support for your drivers and employees.
We love hearing about all of the ways everyone uses DroneMobile to enhance efficiency, safety, and cut costs for their business. If you would like to learn more about how to integrate DroneMobile into your business, please fill out this form! If you'd like your DroneMobile story to be featured on our blog, email us at [email protected]!