DroneMobile Blog
Which DroneMobile Subscription Do I Need?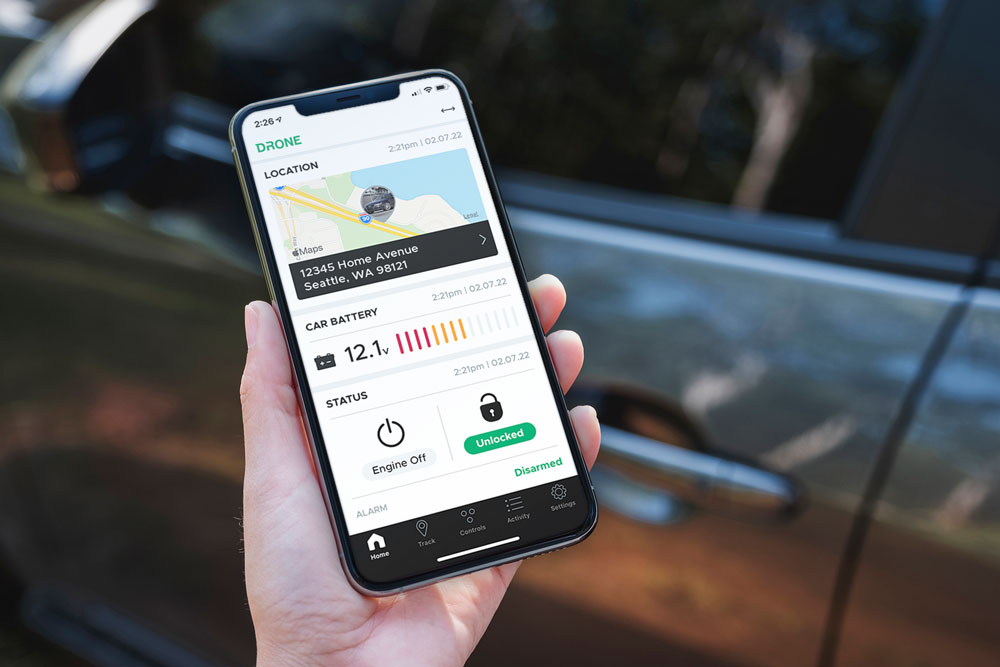 DroneMobile should do exactly what you, your family, and your vehicle need to be more comfortable and safe on the road. DroneMobile offers four different subscription levels at four price points that have been designed to meet a wide variety of needs.
---
Why Do I Need a DroneMobile Subscription?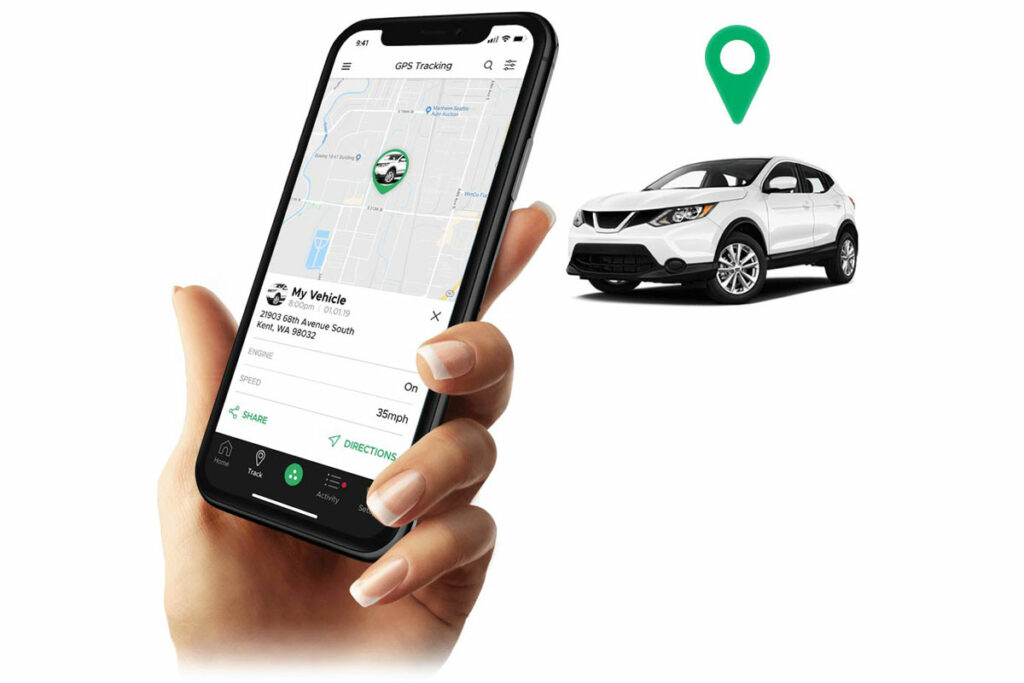 DroneMobile keeps you connected to your vehicle through a cellular LTE connection. This LTE connection requires a data plan, just like your smartphone. That said, you can use DroneMobile on any network because the hardware installed in your vehicle has an LTE connection that is entirely separate from your phone.
---
What Subscriptions does DroneMobile Offer?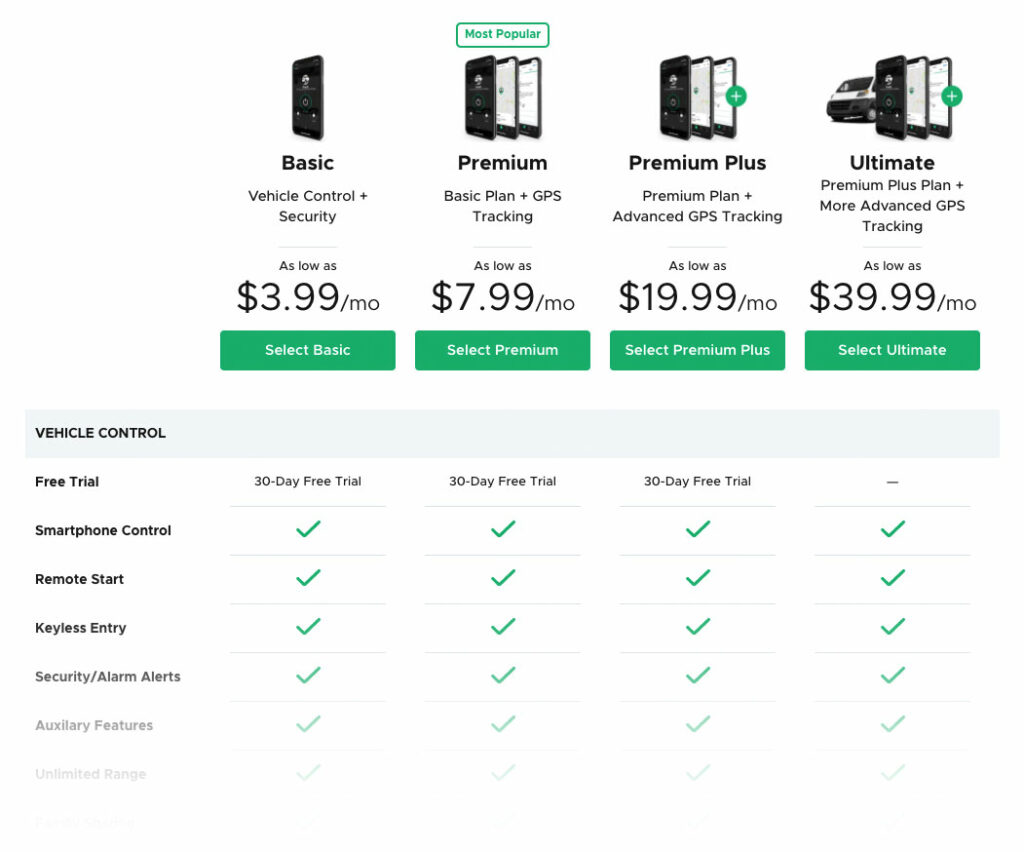 DroneMobile offers four subscription levels: Basic, Premium, Premium Plus, and Ultimate. Here is a quick summary of these plans. Click here if you'd like to get the full breakdown and updated pricing.
Basic - DroneMobile's most affordable subscription gives you unlimited-range vehicle control and basic alerts, such as alarm, battery voltage, and remote start confirmation.
Premium - Our most popular subscription activates your system's GPS features to enable tracking, speed monitoring, points-of-interest, maintenance reminders and trip reports!
Premium Plus - Premium Plus is our "Advanced GPS Tracking" plan that enables bread-crumbing at every 2-minute interval. This is the best subscription for small fleets.
Ultimate - For fleets with more advanced needs, DroneMobile Ultimate enables more frequent bread-crumbing at every 30-second interval.
What is bread-crumbing?
Bread-crumbing is a feature that records the route taken by a vehicle from the moment the ignition is turned on until it is turned off. This is accomplished by a telematics device automatically transmitting regular status updates.
---
Which Subscriptions Do I Need?
In this section, we will breakdown the use-case(s) for each subscription level and why we'd recommend each one. Note, we will combine the arguments for Premium Plus and Ultimate, as the primary difference between the two is the frequency of bread-crumbing.
Basic ($3.99-$5.99/month)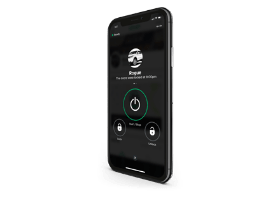 We like to say that DroneMobile Basic turns your smartphone into the "best key fob ever". If you purchased your DroneMobile system with a Compustar or Arctic Start remote starter, you probably received an extended-range key fob that allows you to activate your car's alarm or remote start it from far away.
DroneMobile Basic takes those key fob capabilities to the next level with unlimited-range remote start and alarm control over LTE. You'll also receive instant push notifications if your car's alarm is ever triggered.
While you won't be able to see your car's location with Basic, that may not be an issue for you if the following items are true:
You only need DroneMobile for remote start or remote lock and unlock
You generally park in the same 2-3 locations throughout the week
You don't ever share your vehicle or vehicle's location with anyone else in your household
You have another means of keeping track of your vehicle's mileage and maintenance schedule
---
Premium ($7.99-$11.99/month)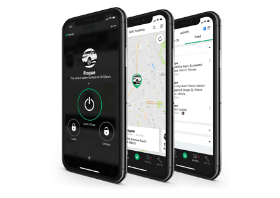 As we mentioned before, DroneMobile Premium is our most popular subscription level because it offers everything that most non-fleet drivers need to stay connected to their vehicle. DroneMobile Premium activates your system's GPS antenna, which allows you to locate your vehicle instantly. This is useful for finding where you parked your car at the mall or sharing your location with your spouse on your way home.
In addition to real-time tracking, DroneMobile Premium enables multiple alerts that will keep you updated about your vehicle's status:
Speeding alerts to remind the drivers in your household to stay safe on the road.
Set up geofences to notify you when one of your cars enters/exits a designated zone by your home.
Schedule mileage- and time-based maintenance reminders so that you're not overdue on servicing your cars.
Review trip reports over the past six months to monitor your vehicle usage and mileage
Much more!
---
Premium Plus + Ultimate (As low as $19.99/month)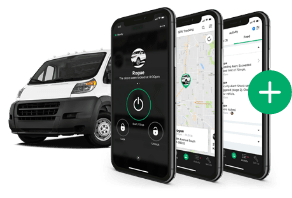 As you may notice, there is a considerable jump in price from Premium to Premium Plus. The primary reason for this is the exponential increase in the amount of cellular and GPS data utilized for these advanced tracking plans.
DroneMobile Premium Plus and Ultimate activate "bread-crumbing", which means that every 2min/30sec interval, DroneMobile will ping your vehicle's location during a trip. Each of these updates includes your vehicle's current location, speed, and whether the vehicle is in violation for any of the policies that you set for your vehicle (e.g. speeding, curfews, maintenance, etc.). This is a necessary feature if you want to identify the specific routes taken by a vehicle in your fleet or household.
We designed DroneMobile Premium Plus and Ultimate to offer small- to mid-sized fleet owners an excellent app-based tracking solution that is user-friendly without sacrificing quality of data. We recommend these subscriptions for the following applications:
Small- to mid-sized fleet operations
Car sharing vehicle owners (Turo, Getaround, etc.)
---
Does DroneMobile offer subscription discounts?
Yes! There are multiple ways to save on your DroneMobile subscription.
Prepay and Save - DroneMobile offers monthly, 1-year, and 3-year subscriptions. While our monthly subscriptions offer the most flexibility, you'll save up to 33% per month by prepaying for 3-years.
DroneMobile Promotions - The DroneMobile Team runs occasional promotions that are emailed to users and published to our DroneMobile promotions page.
Follow Us on Facebook/Instagram - In addition to promos, announcements and giveaways are posted to our Facebook and Instagram pages. Follow us today!
---
How to Purchase a Subscription
Thank you for your interest in purchasing a DroneMobile subscription! Check out this video or log into your account at https://accounts.dronemobile.com/subscriptions to purchase a DroneMobile subscription today!