DroneMobile Blog
DroneMobile Now Compatible with WearOS!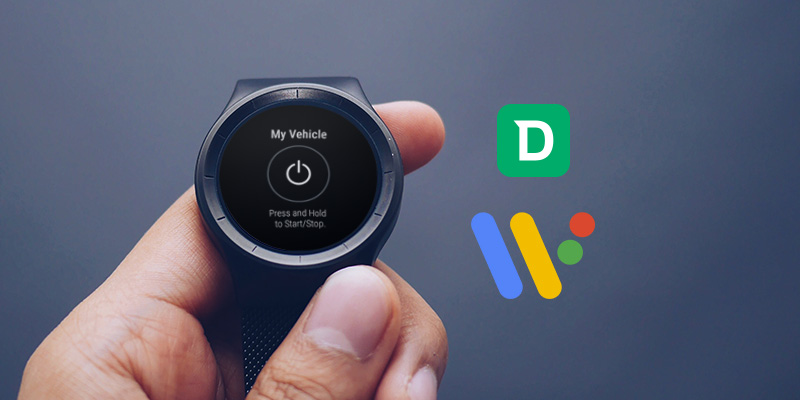 The DroneMobile Team at Firstech is excited to announce WearOS support for the DroneMobile App! You will now be able to remote start, unlock, lock, and track your vehicle from your WearOS compatible smart watch! Visit the Google Play Store today to update your DroneMobile App.
How to add apps to your WearOS smartwatch >
Important Note: the DroneMobile App only works with WearOS compatible devices. Unfortunately, this does not include Samsung Gear watches, which use a different operating system called "Tizen OS". At this time, DroneMobile is not supported on these smart watches.
The new DroneMobile App for WearOS offers many of the core functions and interactions that our customers love about DroneMobile.
Controls - Send lock, unlock, remote start, trunk, and panic commands to your vehicle from your WearOS smart watch. For remote start, trunk, and panic, extra confirmation is required to prevent accidental button presses.
Vehicle Status - When you open the DroneMobile App for WearOS, you'll see your vehicle's current lock and engine status. You can refresh this status at any time by dragging your finger down on the watch screen.
Tracking - Forget where you parked? No problem. Scroll down to the "Track" function to see your vehicle's last reported location. Premium plan required.
Download the latest DroneMobile App update for Android and WearOS today!