DroneMobile Blog
Why Vehicle Security is as Important as Home Security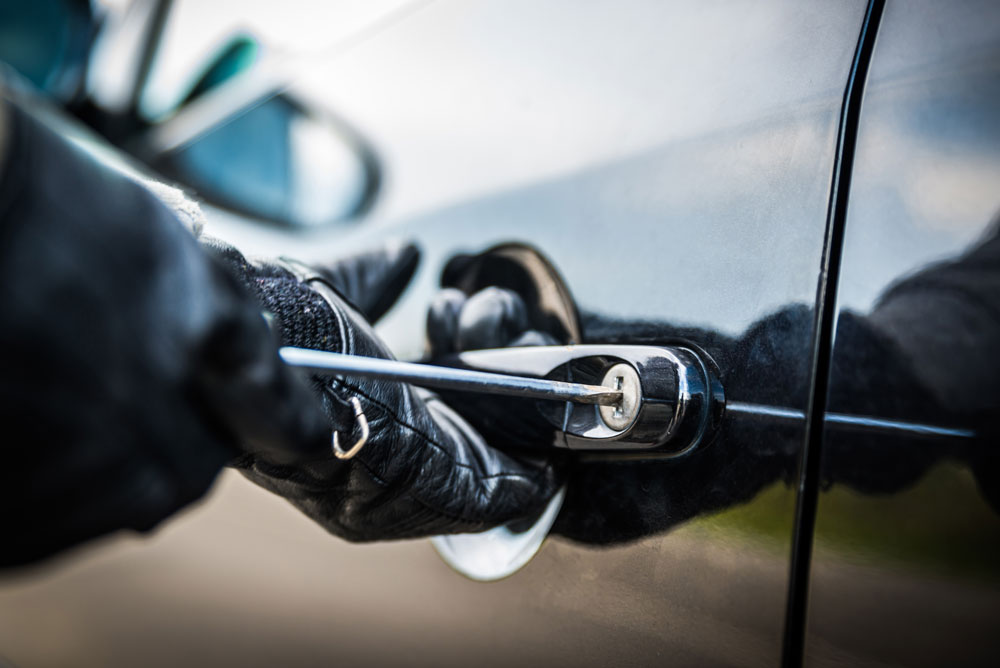 In the era of smart home security, most of us agree having a system like SimpliSafe or ADT is becoming necessary to protect your personal belongings, family, and peace of mind. Here at DroneMobile, we want to ask, "Isn't car security just as important?" We believe protecting your vehicle is just as vital as safeguarding your home with the latest, greatest security tech. 
To show your our perspective, here are a few statistics: 
We know you've done your research, haggled with car salespeople, and finally had the joy of driving your new ride off the lot. Why would you not do everything in your power to protect your investment, yourself, and your family members as you enjoy your vehicle? 
Is Your Vehicle Vulnerable? 
Recently, there were a string of carjackings and break-ins in the secured garages of my apartment complex here in Seattle, Washington. A local police officer stopped by to give the residents some tips and discuss what car thieves look for when hunting for their next target. For example, parking your car in a dark garage or lot, keeping valuables in your car, or even leaving loose change scattered throughout your vehicle. 
Most of these tips are common knowledge, but did you know some types of vehicles are more likely to be stolen than others? Check out the infographic, created by Forbes, below to see data from the 2017 National Insurance Crime Bureau (NICB) Hot Wheels report. 
This list probably won't come as a shock to many, until factoring in many of these vehicles (the notoriously easy to break into Honda Civic included) are also some of America's most popular and affordable cars. Odds are, many of you reading this article own one of these 10 popular cars or trucks. 
For many of us, the type of car we drive is circumstantial, especially when factoring in income, availability, and situations out of our control, such as unexpected accidents or vehicle failure. You shouldn't have to worry about your car being broken into just because you drive a specific type of car. 
How to Keep Your Vehicle Safe 
Now, let's talk about how you can prevent vehicle break-ins and theft from ever even happening. The grim cases we've discussed today often have simple solutions. While the victims of a crime are never to blame, there are ways in which you can safeguard yourself, your family, and your entire community from these crimes.
Here are several tips offered by the Seattle Police: 
Take your valuables with you, even if you briefly leave your car. 

Try your best to park in well-lit areas. 

Don't leave loose change or cash visible in your vehicle. Sometimes a few quarters is all it takes to put a target on your dash. 

Finally, don't leave your car unlocked, and especially don't leave your keys inside of your vehicle, not even a spare key. 
These steps will decrease the likelihood that your vehicle will be broken into, but the threat still exists. The Seattle Police list the lack of an anti-theft device or car alarm as one of the top 6 reasons why a thief will target your car. 
This is why you should upgrade and find a smart security system for your vehicle, just as you would for your home. DroneMobile is an award-winning vehicle security solution with a wide variety of safety benefits that you can access through your iPhone or Android smartphone.
Here are several key features of DroneMobile which can help keep your vehicle safe from carjackers:
Security Alerts 24/7

- DroneMobile turns any car alarm into a "smart" security system. Whether you're at home, the mall, or the stadium, DroneMobile will send you an instant push notification if a break-in or hit-and-run is detected. This can be the difference between finding the offender and arriving at your car hours after it was broken into.

Car Finder/GPS Tracking - DroneMobile constantly monitors the GPS location of your vehicle. In the extreme event that your vehicle is lost, stolen, or towed, you can find your vehicle within seconds using the DroneMobile App.
Unlimited Range

- DroneMobile gives you access to your vehicle from virtually anywhere by adding a secure, LTE internet connection to your vehicle. To do this, you will need to visit your Authorized DroneMobile Dealer to install a DroneMobile LTE module. 

Theft Deterrents

- DroneMobile security systems include LEDs and stickers to notify lurking intruders that your vehicle is protected. In many situations, these simple items are enough to keep the intruder moving. 

Remote Lock/Unlock - With DroneMobile you can make sure you're vehicle is locked, no matter what. This function is particularly handy if you park far away from your work or home. 

Family Sharing - This newly released feature allows you to keep track of all of your family's vehicles in one place. You can invite multiple drivers in your household to share access to your vehicle(s) through the DroneMobile App. In the event of an intrusion, everyone in your family will be notified immediately via push notification. 

Geofences - The DroneMobile App now gives you the ability to create a virtual fence around your home, office, or point of interest. If your vehicle is moved in or out of this radius you will instantly receive a notification.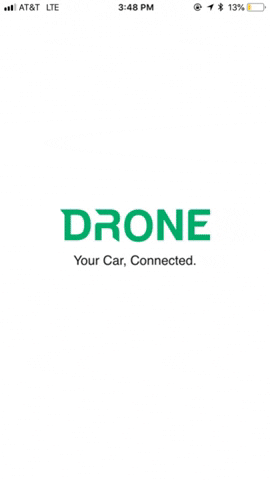 Lastly, pay attention to what's happening in your neighborhood. If you see something unusual, don't hesitate to reach out to the authorities (note: in non-emergency situations, use the non-emergency hotline for your area. For Seattle, where DroneMobile is headquartered, the police non-emergency contact is 206-625-5011).
Maybe one day we'll live in a world where vehicle security will no longer be a concern, but for now, we at Firstech are proud to have created a solution in DroneMobile to keep you, your family, and your vehicles safe.