DroneMobile Blog
How Can I Remote Start My Car with My Phone? (Updated 2023)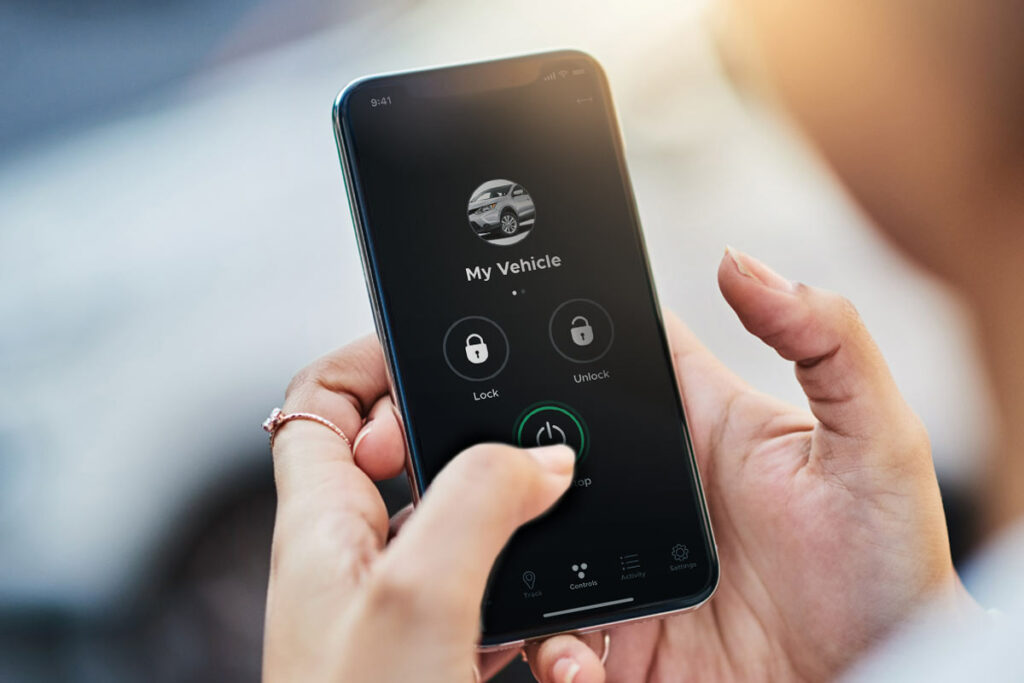 (Updated Jan 10, 2023) If you're looking for a way to remote start your car with your phone, then you've come to the right place! DroneMobile's remote start system adds comfort and convenience to your morning routine, ensuring that your car is ready to go whenever you are.
DroneMobile puts full control of your vehicle in the palm of your hands using your smartphone. Whether your car is parked just outside of your home's driveway or in a parking garage a few blocks from your apartment, DroneMobile's unlimited range smartphone control has you covered.
How can I start my car with my smartphone?
DroneMobile is an app that works with popular aftermarket remote starters like Compustar, Arctic Start, NuStart and iDatastart. If you have one of these systems, all you need is our Drone LTE Hardware to connect your car to your smartphone.
---
Why Should I Remote Start with a Smartphone?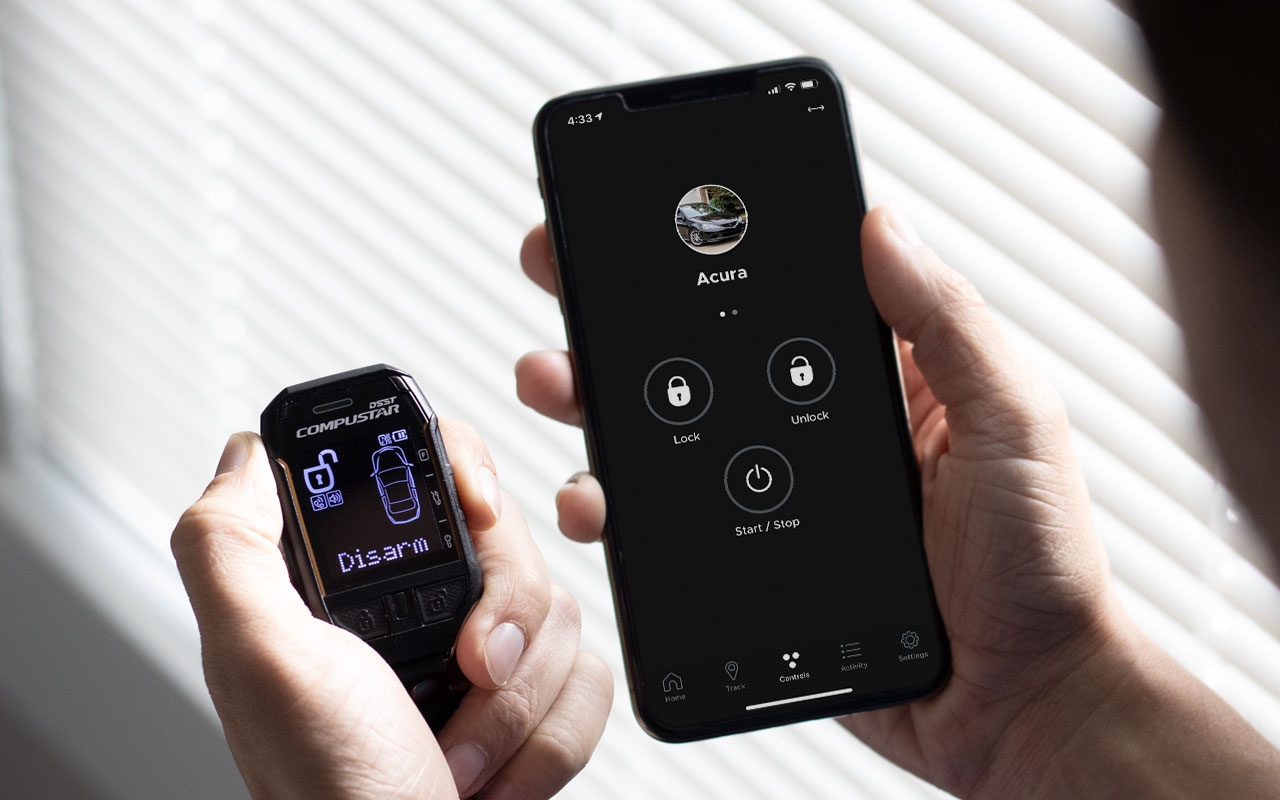 DroneMobile is a cellular-based product that communicates with your car over LTE. This means that you have unlimited range for remote starting and monitoring your vehicle from virtually anywhere in the world.
Another benefit to adding remote start to your smartphone would be to serve as a backup remote. Should you leave your remote at home or in the office, your phone functions as a secondary remote through the DroneMobile App. In addition to remote starting your vehicle, DroneMobile adds a layer of protection with in-depth car security and tracking features.
Learn more about How DroneMobile Works >
If you ever forget to lock your car's doors, you'll save a trip back to the parking lot with the DroneMobile App. You can also set up security alerts to notify you if something happens to your vehicle while the doors are locked.
Learn more about DroneMobile Security Features >
---
Add DroneMobile to an Existing System

If you already have a remote start or alarm system installed in your vehicle, then you're already one step closer to smartphone car control! The only thing left to do is to get DroneMobile installed so that your phone can connect to your remote starter. DroneMobile can be added to existing Compustar, Arctic Start, and FTX remote starters.

To add DroneMobile to an existing system, follow these simple steps:
Find an Authorized DroneMobile Retailer to professionally install a Drone LTE Module

Download the DroneMobile App to your smartphone

Sign up for a DroneMobile Account and choose a subscription
Once you have DroneMobile's hardware and app installed, you'll be able to start your car from anywhere with your smartphone!
---
Can I Connect DroneMobile to My Vehicle's Factory Remote Start?

Unfortunately, DroneMobile can not communicate with factory remote start systems. DroneMobile only works with aftermarket remote starters from Compustar, iDatastart, Arctic Start, and NuStart. But even if your vehicle already came with a remote starter, there are many advantages to upgrading your system with DroneMobile: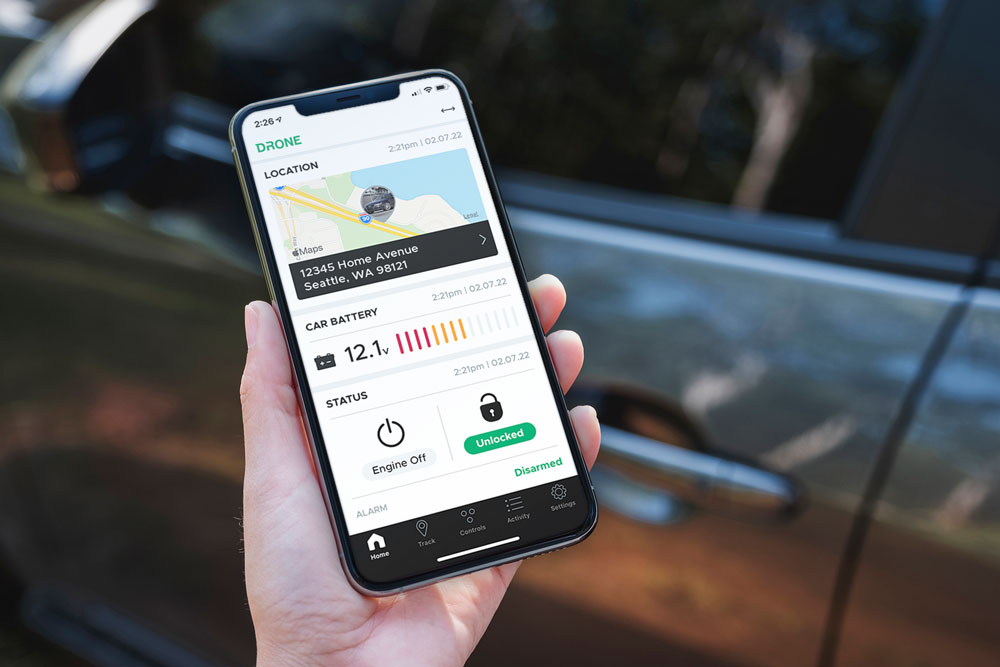 Customize or extend your remote start run time
DroneMobile is faster than factory remote start apps
DroneMobile subscriptions are more affordable per month, includes a free trial, and no contracts!
Top rated remote start app in the App Store (4.8 stars) and Google Play (4.7 stars)
---
Get Complete DroneMobile Systems

Don't have a remote start system yet? Get everything you need to remote start your car from your phone in just one install appointment. Choose from a wide selection of remote starters and security systems that come bundled with the Drone X1 Module.

Remote start and security systems that come bundled with DroneMobile will mention that the kit comes with the Drone X1-LTE Module or have "Smartphone Control" listed under its features. These kits are put together to include every component you need to add vehicle control to your smartphone.
Interested in getting smartphone control for your vehicle? Contact an Authorized DroneMobile retailer near you!