DroneMobile Blog
Where to Buy and Install a Hardwired GPS Tracker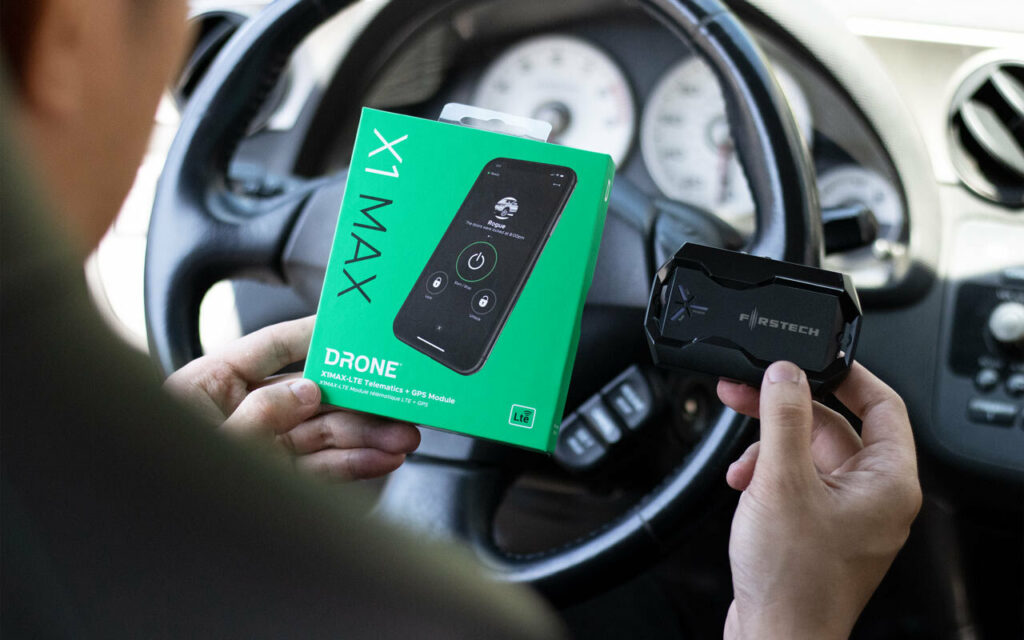 GPS tracking is a must-have feature for any car or business owner looking to enhance their peace of mind. Unlike most GPS car trackers, DroneMobile's GPS tracking system is not only hardwired, but also includes several unique features to keep you connected to your family, vehicle, and business. But, where can you get it installed? In this article, we'll be going over where to buy and install a hardwired GPS tracker for your vehicle.
Where to Buy and Install a Hardwired GPS Tracker
You can purchase and install a hardwired GPS tracker by visiting any Authorized DroneMobile Dealer. We have over 2000+ retailers in the U.S. and Canada. Our professionally-trained installers are experts in testing and troubleshooting our products to help you save time and avoid headaches. Simply visit our Dealer Locator page and enter your zip code to find an installer near you!

Hardwired GPS trackers can be purchased and installed at your local car stereo shop or electronic retailer like Best Buy. GPS tracking kits can also be purchased online from Amazon, eBay, and GPS tracking retailers. These kits can either be self-installed or taken to an automotive shop for professional installation.
---
How to Find a GPS Tracker Installer
How do you find an installer for your GPS tracker
The key to finding a great installer begins by figuring out which product and features you need. Begin by asking questions like:
Is this device compatible with my vehicle?

What tracking features do I need most?

Am I looking for a temporary or permanent tracking solution?

Will I use this device for my personal vehicle or to manage a fleet for business?

How does DroneMobile answer these questions?
DroneMobile is compatible with 100% of vehicles on the road, including manual transmission and hybrid vehicles.
The app includes features like GPS Car Finder, Geofences, and Points of Interest to help you locate and track your vehicle. Keep an even closer eye on your vehicle's status with Speeding Alerts and Battery Voltage monitoring.
As a hardwired GPS tracking system, DroneMobile offers a more permanent solution than most GPS car trackers available to consumers today.
DroneMobile also allows you to add unlimited vehicles and drivers to your account, making it the best tracking solution for families and businesses.

How to find an Authorized DroneMobile Dealer
Once you've decided that DroneMobile is right for you, to get the GPS tracker installed in your vehicle you'll need to visit an Authorized DroneMobile Dealer. You can easily find a dealer by visiting our Dealer Locator page and entering your zip code. This page quickly locates the nearest DroneMobile retailers in your area and displays the shop's address and contact information. 
To guarantee that the dealer you've chosen has the product and expertise you need, it's best to contact them ahead of time just to make sure they have exactly what you're looking for.
---
Why Choose Professional Installation
While a large majority of GPS trackers can be bought online and self-installed, these trackers can also be easily removed. Magnetic trackers which simply attach to the outside of your vehicle can be pulled off by hand and thrown out. Plug-and-play trackers which are typically located inside your car, underneath the steering column, are simply plugged into your vehicle's OBD harness. This makes them easy to locate and unplug.

Unlike magnetic and plug-and-play trackers, hardwired GPS trackers are significantly more difficult to remove. Hardwired GPS tracking systems like the Drone X1 Module, are installed by professionals. They wire the tracking device directly into your vehicle and is hidden inside your dashboard. This makes it especially difficult for anyone looking to find and remove the device.
Can Someone Remove My GPS Tracker? >
---
How to Buy DroneMobile GPS Tracking
Installing a hardwired GPS tracker into your vehicle can seem like a daunting task. At DroneMobile, we've made adding a GPS tracker to your vehicle easy. Simply pick the hardware you want installed into your vehicle, find an Authorized Dealer for installation, then choose which DroneMobile subscription is right for you! Let our experts help you save time and avoid headaches by properly testing, troubleshooting, and installing a hardwired GPS tracker into your vehicle.

Find an Authorized DroneMobile Dealer Near You >